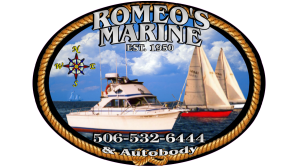 Spring Commissioning by Michael Dunn …
HAPPY DAYS ARE HERE AGAIN ?? !! SPRING COMMISSIONING:
You can make two assumptions when getting your boat ready for launch:
Your To-do list will end up approximately three times longer than you expected.
It'll all take twice as long as you planned.
Both are especially likely to come true if you were not able to do a thorough de-commissioning last fall. Most boaters have a good To-do list of routine tasks before launch; for those who may not, there is a general check list for both power and sail below the signature line of this article. If you have questions, suggestions or corrections, or need help on a specific problem/situation while getting your boat ready, please e-mail your Editor and we'll try to see if any of your fellow members have had similar situations in their experience.
____________________________________
Happy uncovering, cleaning, fixing and tinkering !
Michael Dunn,
http://www.michaeldunn.ca
E-SHALLOWS Editor Membership and Communications Officer
Shediac Squadron
CPS Squadron web site: http://www.cps-ecp.ca/shediac/
____________________________________
SPRING COMMISSIONING CHECKLIST:
NOTE:
Much of this work may have been either completed or substantially advanced last fall, really the best time to do certain items.
GENERAL:
Check for ice damage if boat/rig/gear stored uncovered (particularly mast & furling gear)
Check for rodent/bird nests in openings (mast, exhausts etc.)
Do a general cleaning of hull, deck and topsides using a mild detergent
Inspect deck for excess crazing, soft spots etc.
Make sure drains and scuppers are clear
Clean and polish all exterior metal items with a good metal polish (such as Autosol)
Clean teak and treat (oil, Cetol etc., as you find best)
Clean windows and hatches (toothpaste gets rid of minor scratches on plastic)
Clean canvas, bimini and dodger
Clean interior including bilges
While it is likely you will meet a few nuts on the water this summer, now's the time to find out where the loose bolts, nuts and screws came from on your boat!
Check spare parts and tools and replace as necessary.
Lubricate the tools to prevent rust (WD-40)
Check and replace wiper blades if necessary
Ensure applicable registrations/licenses etc. are current and on-board
Has your insurance has been renewed?
Book a launch date with your Yacht Club/Marina Arrange for friends to help at launch
At the Yacht Club/Marina, check you have everything ready for launch, put all the pieces in a safe yet readily accessible location on the boat/in your vehicle
Before launch, install hull plugs if needed
For sailboats, have clevis pins ready to save crane time
Install long bow and stern lines to control boat when lifting
Before launch, launder and press your CPS & Shediac Squadron pennants
Pay your CPS dues!!
HULL:
Check for hull abrasions, scratches, gouges, etc. and repair
Check and replace zincs
Check for blisters and repair if necessary
Check rub rails
Check swim platform and/or ladder
Inspect and test trim tabs
Check shaft, cutlass bearing, strut and prop
Check rudder and fittings (watch for rudder cracks from frozen water over the winter)
Touch up or prepare/fair bottom and replace antifouling paint
After cleaning hull apply a coat of good wax (don't leave it too long before buffing)
DECK, FITTINGS, SAFETY EQUIPMENT:
Check stanchion, pulpits and lifelines for integrity, ensure base pins are installed
Check ground tackle, lines, fenders, etc.
Inspect anchor windlass and lubricate
Check cleats, bitts and chocks
Check hull/deck joint and chain plates, watch for rust indicating leaks
Check deck, windows, and port lights for leaks
Clean and lubricate winches as needed
Check and lubricate blocks, pad eyes, etc.
Check dinghy and life raft
BELOW DECKS:
Check, test and lubricate sea cocks (white waterproof grease)
Check condition of hoses and clamps
Make sure below waterline hoses are double clamped
Check bilge pumps for automatic and manual operation
Check for oil in bilges, where did it come from?
Check limber holes and make sure they are clear of debris
Check fire extinguishers
ELECTRICAL SYSTEM AND COMPONENTS:
Check battery fluid level
Recharge batteries
Check terminals for corrosion, clean and lubricate
Check bonding system
Inspect all wiring for corrosion, wear and chafe
Test all gauges for operability
Check shore power and charger
If fused, have spares aboard
Check shore power cables
Check all lighting fixtures (including navigation lights) and ensure you have spare bulbs
Check all electronics for proper operation
Inspect antennas
REQUIRED AND RECOMMENDED EQUIPMENT:
As required for your boat type/size by the Canadian Coast Guard.
See CCG's "Safe Boating Guide".
If you don't have the Guide it's online at:
http://www.tc.gc.ca/eng/marinesafety/debs-obs-menu-1362.htm
You can go to the address above to get it in a different language.
OR: You can download a copy "Safe Boating Guide" here (do a right click "save target as")
INBOARD ENGINE(S):
Replace spark plugs if required
Change oil & filters – have spares on-board
Check and change fuel filters – have spares on-board
Empty water separator filters
Check and change engine zincs
Check cooling system, flush antifreeze, and change coolant as necessary – have extra on-board
Update engine maintenance log, especially date & hours of last oil changes
Check belts for tension & wear
Check transmission fluid
Check and clean backfire flame arrestor
Check water pump impeller
Check and clean water strainer
Check bilge blower
Check I/O bellows if applicable
HEAD SYSTEM:
Check for smooth operation – lubricate and clean as necessary
Flush out antifreeze
If equipped with treatment system, have chemicals on hand
Check Y-valve operation, label valve & secure
WATER SYSTEM:
Flush water tank (Shock the drinking water tank using swimming pool shock, not bleach – Pool shock breaks down in a few days and then can be flushed out)
Check water system and pump for leaks and proper operation
Check that hot water tank working on both AC and engines
Check for tank cap keys on board
Check and clean shower sump pump screens
GALLEY:
Fill propane tank, check solenoid & manual valves, check storage box vent to make sure it is clear, same for overboard drain.
Check gas detectors
Check refrigerator, clean and freshen, operate on AC and DC Clean stove, check that all burners and oven are working
Check microwave, if fitted
OUTBOARD MOTOR:
Replace spark plugs
Check plug wires for wear
Check prop for nicks and bends
Change/fill gear case lube (should be done in fall)
Inspect fuel lines, primer bulb and tank for leaks
Lubricate moving parts and spray interior with water repellent (though not an exceptional lubricant, WD40 is an excellent water repellent)
TRAILER:
Ensure registration is current and available
Check that your insurance is paid
Check rollers and pads
Check and lubricate wheel bearings as required
Clean and lubricate winch Lubricate tongue jack and wheel
Test lights and electrical connections
Check tire pressure and condition
Check brakes (if equipped)
Check safety chains
Check tongue lock
Got the right size ball on your vehicle?
SAILS:
Check general condition
Look for wear and chafing, have re-stitched as needed
Check battens and batten pockets
Check all sail attachments
Inspect bolt rope or slugs
MAST AND RIGGING:
Check mast and spreaders (especially mast/spreader mounts) for corrosion or damage Inspect spreader boots and shrouds
Inspect rivets and screw connections for corrosion
Check reefing points and reefing gear
Inspect furling systems for damage
Check and lubricate roller furling as per manufacturer
Clean & lubricate sail track
Check rigging, turnbuckles and clevis pins for wear and corrosion
Inspect stays for fraying and "fish hooks"
Check forestay and backstay connections
Check masthead fitting and blocks
Check halyards and consider replacing or swapping end for end
Check chain plates, watch for rust indicating leaks, same for stay/shroud hull fittings
Tape turnbuckles, cotter pins, and spreaders, don't overdo it on the tape, don't use duct tape
LOOKING TO UPGRADE YOUR BOAT THIS SPRING?
Before buying a new VHF radio or GPS, learn about GMDSS
Look closely at your electrical, the single major system most neglected on our boats
How old is your rigging?
Consider gradual replacement over next 2-3 years
Consider replacing gate type sea cocks with bronze ball valves
Double up on clamps on thru hull hoses (especially below waterline)
Install high vented loop on head (especially sail boats)
Replacing appliances?
Consider a DC/AC inverter before deciding what to buy
– If your battery (ies) is (are) not secured in covered boxes, install those little boots on the positive terminals, cheap at Romeo's Marine!
Please have a safe and pleasuable boating summer.