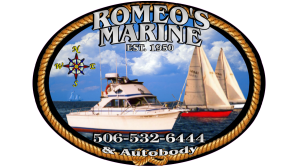 Fall Layup List & Some Tips by Michael Dunn …
FALL LAYUP LIST BELOW. ?? !! DECOMMISSIONING:
Many boaters have a good list of routine tasks to do at haulout; some probably do not. This issue of E-SHALLOWS brings a comprehensive check list for both power and sail decommissioning. You can print this from here, or paste the piece (s) you wish into a document.
If you have questions or need help on a specific problem/situation while getting your boat ready to tuck away for the winter, please e-mail your Editor and we'll try to see if any of your fellow members have had similar problems and what they did to resolve them. And if you see something we missed (or any errors), contact us so we can improve this list for the future.
---
Happy tinkering and chin up, only 8 months to launch!
If you would like to have work done by us just CLICK HERE!
Michael Dunn,
http://www.michaeldunn.ca
E-SHALLOWS Editor Membership and Communications Officer
Shediac Squadron
CPS Squadron web site: http://www.cps-ecp.ca/shediac/
---
FALL LAYUP LIST & SOME TIPS
GETTING READY:
Sign up for a CPS Course this winter.
This list is generic – where maintenance manuals are available (such as for the engine), follow the manufacturers' instructions for layup.
If unknown to you, check that your boat is covered by insurance when in storage
If your boat comes out by crane book a haulout date with your Yacht Club/Marina. Check the day before to be sure that the haulout is not postponed due to poor weather or small number of boats signed up. If you have the time, consider giving an hour or two to help your fellow boaters coming out.
Arrange for friends to help at haulout if needed.
Arrange for a suitable tow vehicle. A Jeep Liberty wasn't built to tow a 10,000 lb. boat! Ensure the size of the vehicle ball is the same as the trailer hitch – no kiddin', I've seen a trailer and boat leave its tow vehicle because the ball was 1 7/8″, the hitch 2 5/16″ – this happens!
Review the list you made in the Spring of things to do in the fall. Assemble all you need for the work.
Plan your time so winterizing is complete before your fingers begin to freeze.
Anything that can freeze needs to be taken off the boat, emptied and/or protected.  All items that can be damaged by the cold, salt air or mildew, or that might attract thieves should be removed. This probably includes all electronics.
Cushions are best stowed in cool dry place – like in your basement, but if not tip them up so they get some air circulating around them.
Don't use duct tape for anything unless absolutely necessary – it'll be very hard to get the adhesive scum off in the Spring. Use electrical or rigging tape instead.
Some of what you'll do now you'll repeat in the Spring, especially the cleaning chores. But doing these things now will make your Spring tasks much easier.
When checking and preparing the boat, make a list of worn parts, order replacements over the winter.
TRAILER:

Ensure registration is current and available
Is your trailer safety inspected?
Check that you're covered by insurance (both the tow vehicle when towing and the trailer)
Check rollers and pads
Check and lubricate wheel bearings if applicable
Clean and lubricate winch
Lubricate tongue jack and wheel
Test lights and electrical connections
Check tire pressure and condition
Check brakes
Check safety chains
Check tongue lock
Ensure the rusted areas of the trailer are not more than superficial. Scrape and touch them up if you have time.
WINTER STORAGE:
In order of best to worse these are your likely winter storage alternatives:
Stow inside.
Stow outside with a proper canvas cover and frame built specifically for your boat.
Shrink wrap.
Cover with inexpensive ill fitting plastic.
Some combination of the above.
Stow outside uncovered. Hopefully this is not your choice, but if it is at least wax the hull before winter.
IMPORTANT CONSIDERATIONS:

You can be sure that anything loose will likely break or rip during the winter, in doing so may damage the boat.
Keep water and snow out. Anywhere water is allowed to accumulate it may freeze, leading to the possibility of cracking whatever's around it. This includes parts of the boat itself and other gear – such as masts and furling systems.
A boat has to breathe during winter – provide ventilation. A buildup of moisture leads to mildew, not always easy to get rid of. You can also help avoid mildew by placing moisture absorbent products throughout the boat.
Open all interior (and exterior if boat inside or covered) lockers on the boat. Open up the bilges and engine room completely, setting the covers/boards aside.
If the boat is stowed inside or adequately covered, open all hatches and companionway slides a crack
HAULOUT:

Some of the work described here is best done while the boat is still in the water.
If coming out by crane know where the lift straps are best placed on your specific boat.
Don't drop any expensive or unique parts! Tape or tie such parts to the spot where you will reinstall them next Spring.
To help speed up haulout, prepare the boat beforehand. E.G., slacken stays, remove some of the clevis pins etc.
Clean the bottom as soon as possible after haulout, preferably immediately – paying 30 or so bucks for the pressure washer will save you a lot of work later.
HULL:

Do a general cleaning of hull, deck and topsides using a mild detergent.
Check for hull abrasions, scratches, gouges, etc. and plan repair.
Check for blisters and delamination (deck and hull) and plan repair.
Check rub rails.
Check swim platform and/or ladder.
Inspect trim tabs.
Check shaft, cutlass bearing, strut and prop.
Check rudder and fittings. Some boats absorb a considerable amount of water over the summer – consider removing the rudder entirely to avoid cracking due to the water freezing.
If desired start preparation for next year's bottom paint.
Tape pieces of polyethylene over thru hull openings, intakes and exhausts from the outside and close sea-cocks. If the boat is to be stored outside uncovered, ensure scuppers are clear, their sea-cocks open.
DECK, FITTINGS, SAFETY EQUIPMENT:

Clean teak and treat (oil, Cetol etc., as you find best)
Clean windows and hatches (toothpaste gets rid of minor scratches on plastic)
Clean canvas, bimini and dodger.
Check stanchions & bases, pulpits, lifelines, cleats and all other deck fittings (try Autosol)
Put a light coating of grease on all metal fittings.
Check ground tackle, lines, fenders, etc. Remove anchor/dock lines to clean if needed.
Check chain plates – any leaking or rust you didn't see last year?
Check hull/deck joint for new leaks.
Check deck, windows, and port lights for leaks .
Inspect anchor windlass and lubricate.
If required clean and grease winches
Check and lubricate blocks, pad eyes, etc.
Decide on how/where dinghy or life raft will be stowed.
BELOW DECKS:

Thoroughly clean cockpit, all lockers and compartments – inside and out.
Check, test and lubricate sea-cocks (Vaseline)
Sail boat: you should check, test (loosen and tighten back) and lubricate the stuffing box so that it doesn't get corroded over the years.
Check condition of hoses and clamps, plan repair or replacement.
Check for oil in bilges, determine source. Thoroughly clean all bilges.
Check limber holes and make sure they are clear of debris
Drain bilge pumps or run anti-freeze through them.
Remove important documents from the boat.
ELECTRICAL/ELECTRONIC SYSTEM AND COMPONENTS:

Check battery water level.
Recharge batteries. Decide whether you will remove them or not – remember that fully charged batteries will not freeze.
Clean battery terminals with a solution of baking soda and rinse thoroughly with clean water, apply a light coat of terminal protective grease.
Inspect all wiring for wear and chafe.
Test all gauges for operability. Plan repair or replacement.
Check shore power and charger.
Check all lighting fixtures.
Check all electronics for proper operation. Plan repair or replacement.
Inspect antennas
Remove all electronic instruments from boat
INBOARD ENGINE(S):

Add fuel stabilizer to the fuel tank, run the engine to warm it up, change the oil while it is warm.  Buy the proper gadget for oil changes to save spills.
Change the oil filter.
If possible flush the engine with fresh water.
Circulate antifreeze through the manifold by using a pickup hose from the water pump to a bucket of antifreeze. Start the engine and allow the antifreeze to circulate until water starts to exit the exhaust. This process will vary slightly depending on whether you have a raw water or fresh water (closed) cooling system.
If required change transmission fluid.
Check water pump impeller.
Remove spark plugs and spray fogging oil into each cylinder.
Grease all fittings.
If necessary remove superficial rust and touch up the paint.
Wipe down the engine with a little fogging oil or WD-40.
Loosen belts.
Check and lubricate stuffing boxes, shaft.
Record engine maintenance log, especially date & hours of oil changes.
FUEL SYSTEM:

Fill tank full up, ensure proper ratio fuel to fuel stabilizer.
Check and change fuel filters.
Empty water separator filters.
Remove tank cap keys from boat.
HEAD SYSTEM:

Check for smooth operation – lubricate and clean as necessary.
Run thru a non-toxic antifreeze (such as R/V antifreeze)
Pump out, flush with thru a non-toxic antifreeze (such as R/V antifreeze). Use manufacturer's recommended products.
FRESH WATER SYSTEM:

Flush water tank (Shock the drinking water tank using swimming pool shock, not bleach – Pool shock breaks down in a few days and then can be flushed out)
Run thru a non-toxic antifreeze (such as R/V antifreeze)
Check water system and water pump (s) for leaks and proper operation.
Check hot water tank working on both AC and engines.
Disconnect hot water hoses.
Check and clean shower sump pump screens.
GALLEY:

Remove propane tank from boat.
Check electric & manual valves, check storage box vent to make sure it is clear.
Check gas detectors, solenoid shutoffs etc.
Check icebox or refrigerator, clean and freshen. Leave cover/door a crack open.
Clean stove.
Check microwave, if fitted.
OUTBOARD OR I/O ENGINE:

Circulate antifreeze through the cooling system, using "ear muff" hose adapter.
For Outboards; Run motor in fresh water to rinse through (approx. 15 min) disconnect fuel line once motor starts to die – spray fogging oil into throat of carburetor until it starts to smoke.
Remove spark plugs, spray fogging oil into each cylinder.
Replace spark plugs.
Check plug wires for wear.
Check prop for nicks and bends, arrange repair.
Check I/O bellows if applicable.
Grease all fittings.
Change/fill gear lube, watch for sign of water in the oil.
Inspect fuel lines, primer bulb and tank for leaks.
Lubricate and spray movable parts.
Wipe down with WD-40 soaked rag (drys out) or spray with anti-corrosion spray (will last longer).
Remove any filled or partially filled tanks.
Put fuel stabilizer in fuel tanks (when there is gas or diesel left in them).
SAILS:

Check general condition.
Inspect carefully for wear and chafing, torn seams.
Check battens and batten pockets.
Check all sail attachments.
Inspect bolt rope/sails slugs as applicable.
Arrange for sail cleaning and/or repair before the sail-makers get busy.
MAST AND RIGGING:

Remove shrouds.
Minimum mast support required – both ends and center. If stowed outside, one end should be slightly lower than the other for drainage.
Inspect for rig corrosion, wire rope fish hook, mast tangs for wear, spreaders, mast head for loose screws, rivets, turnbuckles and clevis pins for wear and corrosion etc.
If mast is not stowed inside, cover mast and all non-removable attachments.
If not completely covered fabricate enclosures for the mast ends and other areas water can enter and freeze. Leave small hole in lowest end cover for drainage.
Check furling gear for wear, plan repair if needed. Lubricate. Wrap in polyethylene, seal closed.
Clean & lubricate sail track.
Check halyards and consider replacing or swapping end for end. Remove for cleaning if required.
SOME IDEAS FOR SPRING UPGRADES:

Prepare a Christmas wish list of nautical accessories for your life-partner.
Have a good look at your electrical systems – will Spring be a good time to do a major rebuild – wiring particularly?
Will this Spring be the time you will install a holding tank?
Consider replacing gate type sea-cocks with bronze ball valves.
Double up on clamps on thru-hull hoses (especially below waterline)
Replacing electrical appliances? Consider a DC/AC inverter before deciding what to buy.
If your battery (ies) is (are) not secured in covered boxes, install those little boots on the positive terminals, cheap at Romeo's Marine!
Order all the upgrade parts needed early enough so you'll be certain to have them on hand in the Spring. This is also important as you have time now to Shop around for good prices, as well to plan exactly what, how and when it will be done.
Before you lock the boat and/or barn up, do you have the keys and will you be able to find them in the Spring?
If leaving the battery (ies) on the boat, will you be able to check the charge about mid-winter and top up if needed?
________________________
Michael Dunn
________________________
Have Great Winter …. From the everyone at Romeo's Marine …