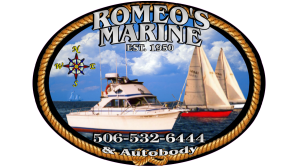 "In memory of Hubert Marcoux …"

This page is dedicated to a friend that came to visit our shop.
A true adventurer lost at sea after leaving with his boat for the island of Bermuda.
Most importantly very nice man to talk too, he had lots of interesting stories.
If you can find his book called "Marcoux, Hubert ; Around the World in 18 Years"
Self Published 2005, a great read. If you like reading about adventures at sea, it is a book to get.
The Preface of his book:
"Few of us have the courage or the temerity to drop everything
to realize our dream of adventure, to go beyond ourselves or
simply to live a life other than the ordered, sterilized model
of our modern world."

Solo Sailor Presumed Lost
November 25, 2009 – Halifax to Bermuda "Hubert Marcoux, a 68-year-old French Canadian solo sailor aboard the 45-ft Mon Pays, is presumed lost on his voyage from Halifax to Bermuda," writes Jack van Ommen of the Gig Harbor, Washington-based Naja 29 Fleetwood. Van Ommen's boat is currently wintering in Amsterdam more than halfway through his wayward circumnavigation. Hubert Marcoux never made it to Bermuda.
Photo Courtesy The Marcoux Family© 2010 Latitude 38 Publishing Co., Inc.
Details are still sketchy.
Did Mon Pays have a liferaft? Why didn't the EPIRB go off, assuming he had one? Was he able to send a distress signal from his SSB radio? There should have been plenty warning of the possible track/influence of the remnants of Hurricane/Tropical Storm Ida on November 5.
The Departure.
Mon Pays departed Halifax November 9. "Update: I just received the following from a weather radio operator asked to help in the search. I asked if he thought the presumed loss could have been prevented. He told me, 'The skipper only had VHF — no liferaft, no EPIRB. My analysis suggested that by the 12th he would have hit easterly storm force conditions near the Gulf Stream, which would have continued for five days. This would have made it hard or impossible for him to make any progress towards Bermuda.
The Search.
The Canadian and U.S. Coast Guard sent out three aircraft, but found nothing.' "For an 'experienced' sailor, I find it incredible that had no HF radio or satphone, no means to obtain weather info, no EPIRB, no liferaft. So yes, I think this presumed loss could have been prevented."
We think van Ommen is right.
– latitude / rs – http://www.latitude38.com/lectronic/lectronicday.lasso?date=2009-11-25&dayid=356#Story2
His Book : Marcoux, Hubert ; Around the World in 18 Years
Here is another interesting read if you are interested in Hubert Marcoux :
Links to other websites
Our website may contain links to other websites of interest. However, once you have used these links to leave our site, you should note that we do not have any control over that other website. Therefore, we cannot be responsible for the protection and privacy of any information which you provide whilst visiting such sites and such sites are not governed by this privacy statement. You should exercise caution and look at the privacy statement applicable to the website in question.